The  fixed matches are rigged the alleged meetings  that you should know the final result before the game you play.
According to some, large sums of money could be wagered on these match-fixing with the " certainty"  of getting big winnings.
For several years now it has been possible to find on social networks and on the web, pages and groups that advertise and  try to sell, the results of allegedly rigged football matches .
Before analyzing this topic in detail, we would like to underline that we have a Community of Aware Bettors and a free Facebook group  followed by almost 5,000 bettors who have followed us since 2015.
Unfortunately, too often, we have been contacted by people who have witnessed their (… sad) experience regarding the problem of FIXED matches. 
In this article we will try to understand if these alleged rigged events really exist and how to defend ourselves from these online scams .
Are you ready or ready?
Let's go ...
What are Fixed Matches?
Fixed = established, agreed.
How many times have you heard about 100% accurate exact results or fixed part / finals of certain football matches. 
If you are a big fan of sports betting and you also have a Facebook account, it is very likely that you are especially in online sites that boast of having very confidential information on certain matches, or that you have been contacted directly by "owners" of this highly confidential information.
The BOOM of Facebook pages that talk about Fixed occurred in the years from 2016 to 2019.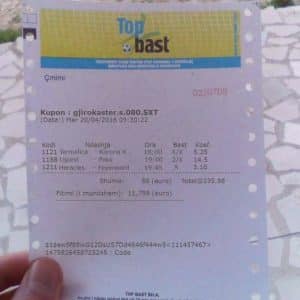 typical image of coupons used by fixed man
To date, recognizing pages, sites or Facebook groups that talk about Fixed is really very simple.
They all have almost the same characteristics, namely:
are full of pictures of rigged bets like the one you see above,
they advertise images of luxurious cars, valuable watches, and 100 euro bills flying all over the place,
they are always managed by fake facebook profiles, with strange names and never photos of real people; these are the so-called " FIXED MAN" .
Fixed Man: Who they are and How they try to scam us
The methodology used by Fixed Man to capture the curiosity of potential customers is always the same.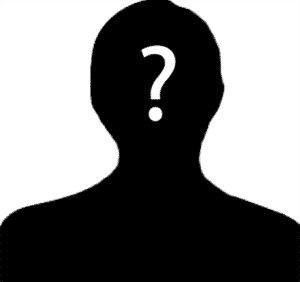 Here are the 3 Steps that summarize their way of acting:
Fixed Man does not appeal to everyone and does not contact random people.
He infiltrates betting groups, studies the comments of the group members, selects the most interesting ones, and then moves on to personally contact the potential VICTIMS.
Identified the prey, the Fixed Man sends a private message via Facebook to the potential victim.
To these he describes what advantages he could get by buying his FIXED.
But it doesn't stop there!
He shows his winning slips of a few days before (strictly false) and also explains why that game should end with a certain exact result, very often corresponding to a frighteningly high odd.
Warning: BEING CONTACTED by a complete stranger who wants to make us earn money in a simple way, should already be a wake-up call.

It's a way of doing things that should oblige us to be on our guard, don't you think?
STEP 3: We start to BARGAIN .
The holder of this highly confidential information contracts the purchase of the fixed with the potential victim.
He assures him and reassures him on the guarantee of winning the bet at 100%, with arguments at the limit of the incremental.
Very often they speak of close friendships with managers of foreign minor teams, of infiltrators, of match-ups made by other shady individuals and so on. For these subjects the imagination has no limits!
We then move on to the price of the tip , never less than 50 euros, with the payment of the same to be made strictly on channels that are difficult to trace: for example via Skrill, or Paysafecard recharge.
About the price ...
The price of the first FIXED is always around 50 Euros, but the following ones can also reach 250 or 500 Euros!
WARNING :Try asking a Fixed Man why he doesn't play on an AAMS legal site. He will immediately reply that the odds of legal sites are much lower than the others.
He is partly right, since the odds of legal sites are lower because these bookmakers pay taxes, but the truth is that the scammer does not want to let people know that his "previous tips" are nothing more than images modified with Photoshop!
The "9 people" stratagem. This is why FIXED-MAN always propose partial / final matches of a football match.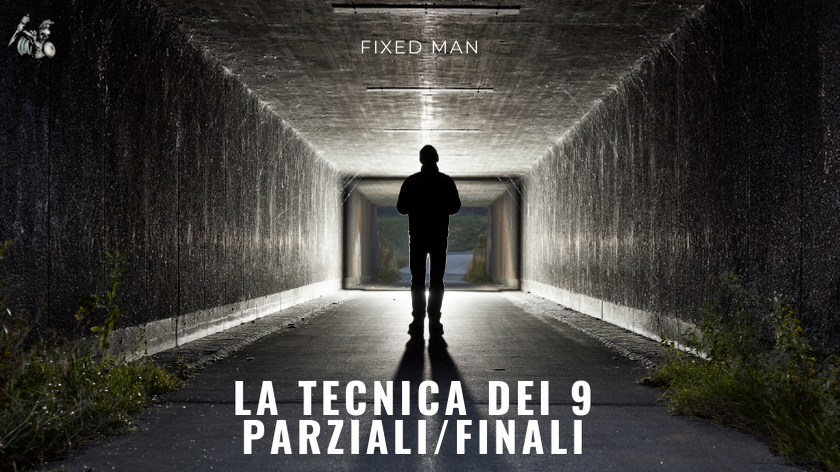 The  "allegedly rigged matches" usually belong to  minor Asian football leagues.
In most cases they are played in Turkey, Romania, Belarus, the Czech Republic and Greece .
The tips are usually on "partial / final" bets, and you will find out why by reading the next lines ...
Here is the 9 signs technique in detail:
The Fixed Man contacts 9 different people and each of these people provides, after payment, one of the 9 partial / final of a given game.
It is obvious that one of the 9 possible partial / endings (therefore 1/1, 1 / X, 1/2, X / X, X / 2, X / 1, 2/1, 2 / X, 2/2) will be winning .
Whoever has purchased the partial / final "fortunately right" will be convinced that he has discovered the gold mine and, taken by enthusiasm, will also advertise his elusive benefactor ...
The LUCKY and incredulous WINNER will be promptly contacted by the Fixed Man, who will propose a new prediction but this time at a much higher cost than the previous one.
If the first cost 50 euros, the second result, strictly random like the previous one, could cost up to 250 euros!
He other unfortunate 8 bettors?
Let's now turn to those who have been less fortunate and blatantly SCAMMED.
The 8 remaining "unfortunate buyers", at this point, will be much more pissed off than the guy you see in the image below ...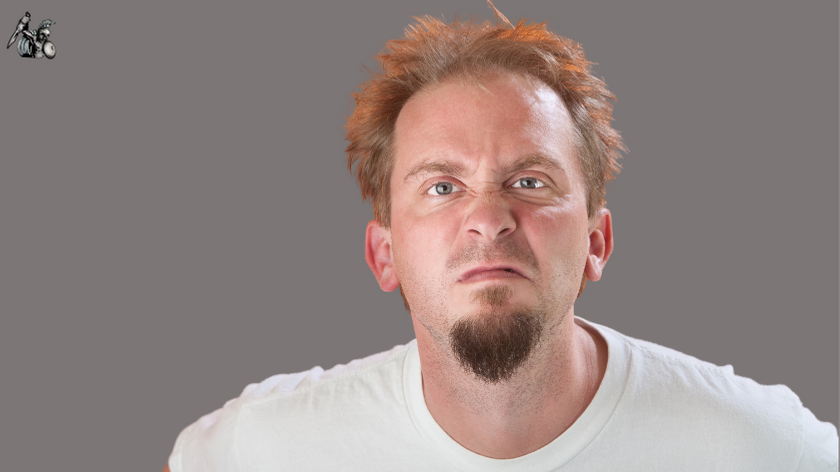 Unfortunately they will not even have the opportunity to contact their elusive salesman, who will have immediately blocked all the contacts of the PAYING-LOSERS of the first round .
From that moment on, the Fixed Man  will be, for the 8 unfortunates, just a ghost. 
Impossible to contact or trace!
The only way to recover your money will be to contact the postal police, but I can already tell you that it will be very complicated to deal with it ...
Whoever proposes these Fixed is keen to guarantee their anonymity. Both the profile photos and the payment methods (skrill, neteller paysafecard etc) are selected to hide your real identity and make it impossible or quite difficult to trace the payments and the recipients of the same.
So? What should I do if someone contacts us with the intention of "selling us" the result of a match-fixing?
Our advice is ...
Stay away from it!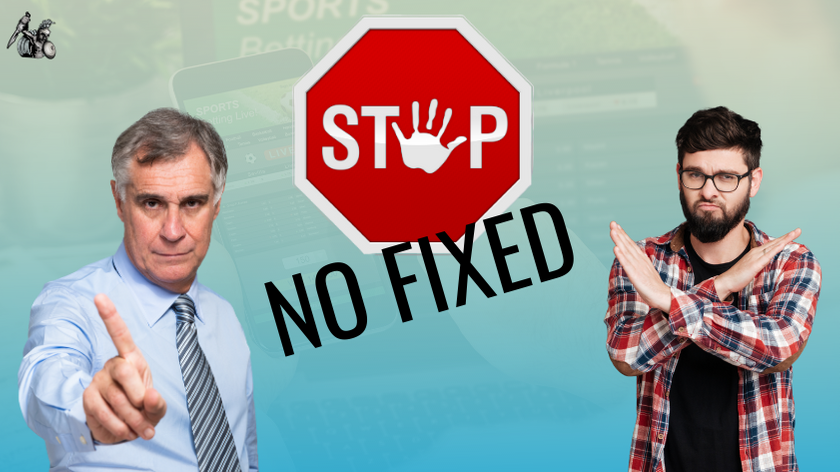 The   "fixed matches " do not exist, or to be precise, they do not exist for us common bettors.
We all know there have been match-fixing in recent years.
The criminal organizations have combined dozens and dozens of matches, with the sole intent of betting on them and making a lot of money.
What interest would these people have had in selling "certain results" to everyone, and above all for only 50 euros?
Fixed matches: hoax or truth? … ONLY A BUFFALO !!!
Never trust these braggart and don't throw your money away:
Fixed matches are a hoax!
In our opinion, it is impossible for these people, in search of easy profits, to be allowed to exploit the naivety or desperation of many bettors.
Law enforcement and Postal Police have considerable difficulty in tracking down these scammers and getting the stolen goods back to unsuspecting bettors.
That said, we believe that the only way to combat and LIMIT this phenomenon is to INFORM bettors as much as possible, as we have tried to do in this article.